Far East Textbooks
Browse New & Used Far East Textbooks
Do you have an interest in the Far East? If you want to buy cheap Far East textbooks and have been searching for somewhere affordable to buy them from, your search ends here. You can buy used Far East textbooks that reveal much about life and traveling in this part of the world, as you'll see below. Look for titles such as Taiwan Today; Open Gate Teaching in a Foreign Country: A Personal Account; Now Hiring: The American Job Opportunity in Asia, and many more besides. Some of our books can also be rented for a semester or a quarter if you wish, giving you the chance to borrow some copies for a shorter period of time. You can even sell your Far East books back to us if you buy now and then use our buyback service later on. It's all part of the service provided by Valore Books.
Results 1 - 14 of 14 for Far East Textbooks
1.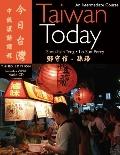 3. Taiwan
by Kennedy, Patrick J.
ISBN: 9780929851877
List Price: $22.00
4. Korea
by Child's World Staff, The
ISBN: 9781592968909
List Price: $28.50
5. 6. 7. 8. South Korea
by Rumpf, Dieter
ISBN: 9780870523663
List Price: $11.95
9. 10.
South Korea
by Nilsen, Robert, Haberle, Su...
ISBN: 9780736852104
11. 12. 13. 14. Showing 1 - 14 of 14 - Browse More Far East Textbooks for Sale