New Experience Textbooks
Browse New & Used New Experience Textbooks
We all have new experiences in life and they come at all kinds of stages too. For example, we start school for the first time and then we move on, perhaps to college. Everything we do has the potential to be a new experience, so why not buy new experience textbooks online that will help you cope with them? They include First Day at School; Moving; Going to School; and Sammy's Moving: World of Discovery II. With these books representing just a small fraction of the affordable deals you can get, finding the cheapest options doesn't have to be difficult. Make sure you have a chance to enjoy buying these books today, or rent used new experience textbooks instead if you find the ones you want. Some books are available for a semester or for a quarter, so check and see if the one you want is available like this.
Results 1 - 11 of 11 for New Experience Textbooks
1.
2.
3.
4.
Going to School
by Radabaugh, Melinda Beth
ISBN: 9781403402271
List Price: $21.36
7.
Moving
by Murphy, Patricia J.
ISBN: 9781403497765
List Price: $25.36
8. 9. 10.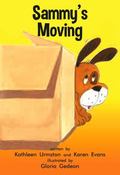 11. Showing 1 - 11 of 11 - Browse More New Experience Textbooks for Sale