Film Textbooks
Browse New & Used Film Textbooks
You might be surprised when you find out how many text books we've got in the world of performing arts. This section alone gives you the chance to buy used film textbooks on just this particular niche. These books aren't written with college students in mind either - they are written with younger students in mind. This means you can buy cheap film textbooks that are most appropriate for this audience. These can include Sammy Keys and the Hollywood Mummy; To Wake the Dead (Jason Strange); Jamestown's American Portraits: Revenge of the Aztecs; and Case of the Disappearing Daughter. This is just a mere taste of the many affordable text books we have in this area too - you'll find lots more of them around if you take a look at our collection. You can sell your film books back to us at any stage as well, so you really will get all manner of great deals when you try us.
Results 1 - 13 of 13 for Film Textbooks
1.
2.
3.
4.
5.
Zac Efron (Snap)
by Llanas, Sheila Griffin
ISBN: 9781429634021
List Price: $25.32
6.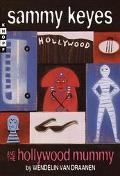 7. 8. 9. 10. 11.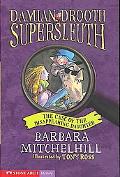 12.
13. Showing 1 - 13 of 13 - Browse More Film Textbooks for Sale