Deer, Moose & Caribou Textbooks
Browse New & Used Deer, Moose & Caribou Textbooks
Juvenile fiction is a huge area to look into, so it makes sense that we've split it into several topics. Here you get the chance to buy cheap deer, moose and caribou textbooks that have characters based on these very animals. Rent cheap deer, moose and caribou textbooks as well if you prefer: we have this option available on some of our books right now. Look out for The Thirsty Moose: Based on a Native American Folktale; Yearling; Deer and the Crocodile; and Messy Moose. With titles like these available you'll know you are in for a good read. With discounted prices available on all of them you can always see the best and cheapest offers that are available. Try Valore Books now and see how you get on with finding the cheapest books for students of all ages. When you enjoy our website you'll be in with a chance of saving plenty of cash too.
Results 1 - 15 of 15 for Deer, Moose & Caribou Textbooks
1.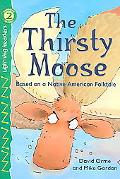 2.
Yearling
by Rawlings, Marjorie Kinnan
ISBN: 9780582344396
List Price: $9.00
3.
Messy Moose
by Bick, Lois, Iosa, Ann W.
ISBN: 9780821508428
List Price: $30.00
4.
5.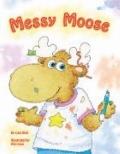 Messy Moose
by William H. Sadlier Staff
ISBN: 9780821589212
6. 7. Blair's Deer
by Unknown
ISBN: 9780736206242
List Price: $31.86
8.
9.

10.
11.
12.
13. 14. 15. Showing 1 - 15 of 15 - Browse More Deer, Moose & Caribou Textbooks for Sale