Wildfires, Book 4
Author:
ISBN-13:
9780595010448
ISBN:
059501044X
Publisher:
iUniverse, Incorporated
Summary: Kanata, Bitter Shield, Thundergate, Wildfires Victoria tell the story of Canadas settlement from sea to sea through the lives of two Scots families who leave Scotland after the Battle of Culloden. Janet Cameron MacLean, believing the man she loves to be dead, wants a new start in a new country. Mathew Macleod searches for Janet and being unable to find her, assumes she too is lost. A few years later they are reunited... in Quebec and the saga of the MacLeans and the Macleods begins. Each volume is a story in itself and each involves cross border action as families are divided by French and English and later by the American Revolution. The exciting history of Canada is revealed in the westward struggle. It becomes clear that Canada is as much a product of the American Revolution as the United States

Carlow, Joyce is the author of Wildfires, Book 4, published under ISBN 9780595010448 and 059501044X. Eight hundred ninety two Wildfires, Book 4 textbooks are available for sale on ValoreBooks.com, two hundred ninety seven used from the cheapest price of $15.95, or buy new starting at $15.83. [read more]
Product Details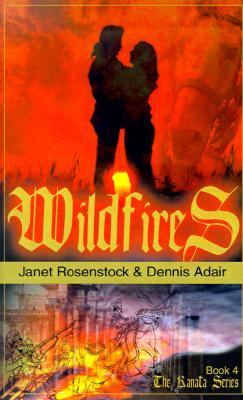 ISBN-13: 9780595010448
ISBN: 059501044X
Publisher:
iUniverse, Incorporated
Valore Books is the #1 site for cheap Wildfires, Book 4 rentals, or new and used copies ready to be shipped fast.