Union Station
Author:
ISBN-13:
9781929998692
ISBN:
1929998694
Pub Date:
2003
Publisher:
Oni Press, Incorporated
Summary: Kansas City, 1933. Frank Nash is a petty criminal who has been pinched by the Feds and is being brought back into town by train. When FBI agent Reed Vetterli heads down to Union Station to meet Nash and his uniformed escort, he has no reason to suspect that there will be any action. Neither does Charles Thompson, a reporter sent down to the station just to see what the fuss is for. Little do they know that Frank's bu...ddy, Vern Miller, is going to bust him out. Nash may not be a big time player, but he's still earned some loyalty. The resulting clash ends in a massacre, with no one knowing who pulled the trigger first - or even who pulled it at all. Rumor has it that Pretty Boy Floyd was on the scene, but no one knows for sure, and J. Edgar Hoover doesn't particularly care. He just wants Floyd's butt in an electric chair, and when Vetterli, Miller, and Thompson find themselves in the way of Hoover's justice, they can't duck for cover fast enough.

Parks, Ande is the author of Union Station, published 2003 under ISBN 9781929998692 and 1929998694. Five Union Station textbooks are available for sale on ValoreBooks.com, four used from the cheapest price of $4.72, or buy new starting at $11.41. [read more]
Product Details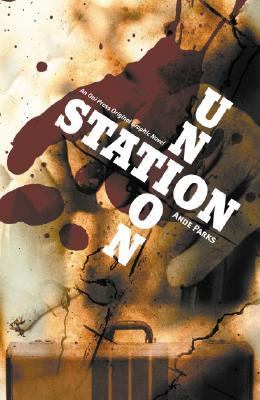 ISBN-13: 9781929998692
ISBN: 1929998694
Pub Date:
2003
Publisher:
Oni Press, Incorporated
Valore Books is the best place for cheap Union Station rentals, or new and used condition books for purchase.