Undergraduate Commutative Algebra
Author:
ISBN-13:
9780521458894
ISBN:
0521458897
Publisher:
Cambridge Univ Pr
Summary: Showing the link between commutative ring theory and algebraic geometry, this book contrasts the methods and ideology of modern abstract algebra with concrete applications in algebraic geometry and number theory. It is ideal for anyone seeking a primer on commutative algebra.

Reid, Miles is the author of Undergraduate Commutative Algebra, published under ISBN 9780521458894 and 0521458897. Six hundred fourtee...n Undergraduate Commutative Algebra textbooks are available for sale on ValoreBooks.com, two hundred sixty six used from the cheapest price of $36.12, or buy new starting at $42.79. [read more]
Product Details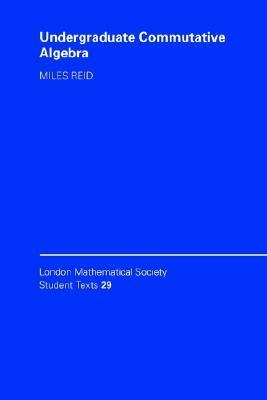 ISBN-13: 9780521458894
ISBN: 0521458897
Publisher:
Cambridge Univ Pr
ValoreBooks.com is the best place for cheap Undergraduate Commutative Algebra rentals, or used and new condition books that can be mailed to you in no time.