Sylvia Warblers
Author:
ISBN-13:
9780691088334
ISBN:
0691088330
Pub Date:
2001
Publisher:
Princeton University Press
Summary: Hadoram Shirihai is the foremost ornithologist of the Middle East Gabriel Gargallo is coordinator of the Catalan Ringing Committee and has published on Sardinian warblers, passerine birds in southern Europe, and the taxonomy of Subalpine warblers Andreas J. Helbig, the author of numerous articles on birds in the Sylvia warbler bird family, is director of Vogelwarte Hiddensee and a lecturer at Greifswald University Al...an Harris is a freelance illustrator and the art consultant for British Birds. His illustrations have appeared in numerous books David Cottridge is a regular contributor to Birding World and Birdwatching. His photographs have been featured in many books

Shirihai, Hadoram is the author of Sylvia Warblers, published 2001 under ISBN 9780691088334 and 0691088330. Four Sylvia Warblers textbooks are available for sale on ValoreBooks.com, one used from the cheapest price of $65.66, or buy new starting at $125.99. [read more]
Rent $120.99
Used $65.66
New $125.99
Product Details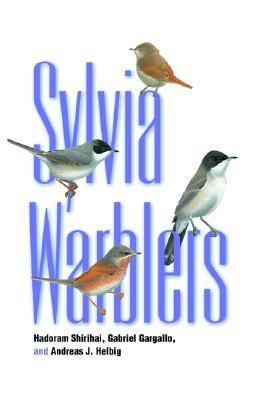 ISBN-13: 9780691088334
ISBN: 0691088330
Pub Date:
2001
Publisher:
Princeton University Press
ValoreBooks.com is the best place for cheap Sylvia Warblers rentals, or used and new condition books that can be mailed to you in no time.