Sun Also Rises
Author:
1 Customer Product Review
ISBN-13:
9780743297332
ISBN:
0743297334
Pub Date:
2006
Publisher:
Simon & Schuster
Summary: "Hemingway doesn't fill out his characters and let them stand for themselves; he isolates one or two chief traits which reduce them to caricature. His perception of the physical object is direct and accurate; his vision of character, singularly oblique."

Hemingway, Ernest is the author of Sun Also Rises, published 2006 under ISBN 9780743297332 and 0743297334. Six hundred forty four Sun Also Rises textbooks a...re available for sale on ValoreBooks.com, two hundred twenty five used from the cheapest price of $3.25, or buy new starting at $4.93. [read more]
Rent $15.50
Used $3.25
New $4.93
Customer Product Reviews
1 REVIEW
5 star(0)
4 star(1)
3 star(0)
2 star(0)
1 star(0)
Average Customer Review
This book helped me better understand the course material through its effective useage of both methaphor and imagery. The themes covered in this book are deep and are vividly portrayed throught the characters and settings used.

The primary subject in this book is masculinity and love. The literary tools used within the book are more than adequate at protraying these in an only slightly veiled way, making it fairly easy for even the average reader to grasp the concepts conveyed.

read more
Product Details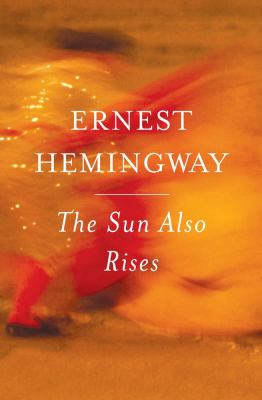 ISBN-13: 9780743297332
ISBN: 0743297334
Pub Date:
2006
Publisher:
Simon & Schuster
www.ValoreBooks.com is the #1 site for cheap Sun Also Rises rentals, or new and used copies for sale.