Strengths Finder 2.0
Author:
1 Customer Product Review
ISBN-13:
9781595620156
ISBN:
159562015X
Pub Date:
2007
Publisher:
Transition Vendor
Summary: The author of the #1 New York Times bestseller How Full Is Your Bucket?, the #1 Wall Street Journal bestseller StrengthsFinder 2.0, and the New York Times and Wall Street Journal bestseller Strengths Based Leadership, Rath is a leading thinker on employee engagement and leadership in today's business world. Rath's next book, Wellbeing: The Five Essential Elements, will be published by Gallup Press in May 2010.
...r/>Rath, Tom is the author of Strengths Finder 2.0, published 2007 under ISBN 9781595620156 and 159562015X. Six hundred thirty four Strengths Finder 2.0 textbooks are available for sale on ValoreBooks.com, one hundred sixty used from the cheapest price of $0.01, or buy new starting at $10.05. [read more]
Rent $15.50
Used $0.01
New $10.05
Customer Product Reviews
1 REVIEW
5 star(1)
4 star(0)
3 star(0)
2 star(0)
1 star(0)
Average Customer Review
This book helped me to understand areas that I excel in and can help me to become a better leader. It also gives me ideas of other areas that I can work on to become a stronger leader.

The most interesting thing that I learned from this book was what five strengths characterize me the most. It helps to realize where I already excel and areas that still need work.

read more
Product Details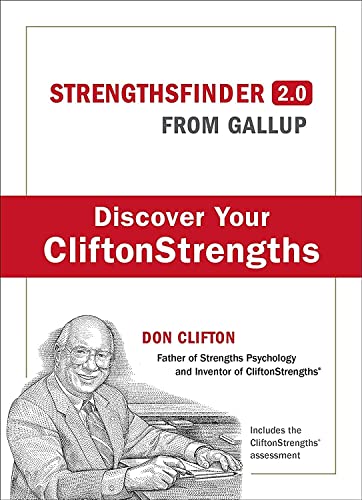 ISBN-13: 9781595620156
ISBN: 159562015X
Pub Date:
2007
Publisher:
Transition Vendor
www.ValoreBooks.com is your source for cheap Strengths Finder 2.0 rentals, or used and new copies that can get to you quickly.