Qigong Healing Meditation
Author:
Unknown
ISBN-13:
9781419677830
ISBN:
1419677837
Pub Date:
2007
Publisher:
CreateSpace
Summary:
Qigong Healing MeditationComing Home Awakening into LightHere is a practical book on meditation and healing the CFQ Way. Meditation is about transformation and spiritual evolution "to illuminate the heart to see the true self." Meditation body-fully reveals the truth of who we are that is the truth of the universe itself. The realization of truth is experienced as lighting up energetically awakening one's sleeping bo
...
dy and revealing tremendous and profound joy.Light Meditation is a CFQ tool to cultivate Presence and connect with the energy of the Mother Universe that bodily flow through allowing it to clear out the destructive forces that have built up into a mountain of oppression and destruction in the body. Journey within and feel the purity of the primordial wisdom settling deep into your being. Welcome home the Wisdom that harmonizes mind and body allowing you to detach from the past. Here you accept and forgive in a state of boundless compassion and loving kindness. You are wide open to the universe flowing in uncreated Peace and purity that is profoundly and holistically healing. In this light you realize how to be well, vibrant, and happy and live in harmony.
[read more]
Product Details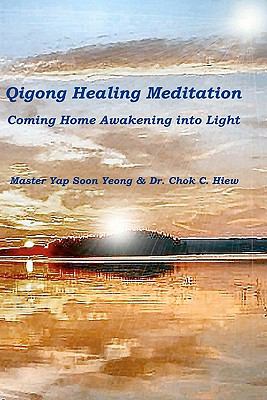 ISBN-13:
9781419677830
ISBN:
1419677837
Pub Date:
2007
Publisher:
CreateSpace
www.ValoreBooks.com is a student's number one resource for cheap Qigong Healing Meditation rentals, or new and used condition books for purchase.