Purple Cloud
Author:
ISBN-13:
9781426448188
ISBN:
142644818X
Pub Date:
2007
Publisher:
BiblioBazaar
Summary: "" "If now a swell from the Deep has swept over this planetary ship of earth, and I, who alone chanced to find myself in the furthest stern, as the sole survivor of her crew . . . What then, my God, shall I do?" "The Purple Cloud" is widely hailed as a masterpiece of science fiction and one of the best "last man" novels ever written. A deadly purple vapor passes over the world and annihilates all living creatures exc...ept one man, Adam Jeffson. He embarks on an epic journey across a silent and devastated planet, an apocalyptic Robinson Crusoe putting together the semblance of a normal life from the flotsam and jetsam of his former existence. As he descends into madness over the years, he becomes increasingly aware that his survival was no accident and that his destiny-- and the fate of the human race-- are part of a profound, cosmological plan.

Shiel, M. P. is the author of Purple Cloud, published 2007 under ISBN 9781426448188 and 142644818X. Four hundred Purple Cloud textbooks are available for sale on ValoreBooks.com, one hundred ninety nine used from the cheapest price of $19.46, or buy new starting at $19.46. [read more]
Product Details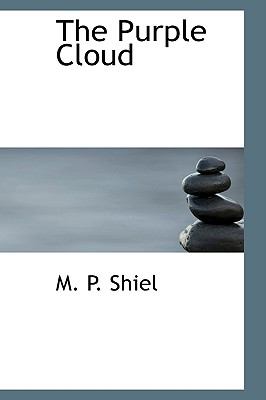 ISBN-13: 9781426448188
ISBN: 142644818X
Pub Date:
2007
Publisher:
BiblioBazaar
Valore Books is the top book store for cheap Purple Cloud rentals, or new and used condition books ready for you to buy.