Processing the Facial Image Proceedings of a Royal Society Discussion Meeting Held on 9 and 10 July, 1991
Author:
ISBN-13:
9780198522614
ISBN:
0198522614
Publisher:
Oxford University Press, Incorporated
Summary:
Human faces present complex visual patterns that mediate a rich variety of social activity including the recognition of individuals, the perception of emotion, and lipreading. In recent years considerable progress has been made in understanding how these complex images are interpreted by the brain, and in the development of computer systems for the processing, transmission, and graphical display of faces. This volume
...
provides state-of-the-art reviews of the processes involved in perceiving and recognizing faces, with perspectives from neurophysiology, neuropsychology, cognitive psychology, and developmental psychology. It also includes contributions from engineering and computer science. The authors are internationally recognized experts drawn from these various disciplines, and they review their own recent contributions to the field. Much of the current impetus and excitement comes from the remarkable degree of communication and collaboration, often spanning traditional disciplinary boundaries, that characterizes this field of research which is well illustrated by the chapters assembled in this volume.
[read more]
Product Details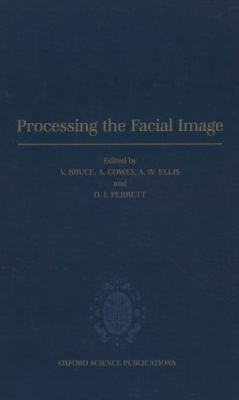 ISBN-13:
9780198522614
ISBN:
0198522614
Publisher:
Oxford University Press, Incorporated