Pilgrim
Author:
ISBN-13:
9781424105632
ISBN:
1424105633
Publisher:
PublishAmerica, Incorporated
Summary:
The Pilgrim. A new, revolutionary spaceship, captained by Jim Moreland, is on a tentative exploration mission into interstellar space. About a third of the way into the mission, they discover an artificial object in orbit around a large gas giant. They subsequently capture it and after examination discover it to be a sentry pod of some sort. Not long after, the makers of the sentry pod, aliens, appear with a small fl
...
eet of ships. Captain Moreland breaks orbit from a promising Earth-like planet, on which he'd only just landed a survey team, and moves out to meet them. Unfortunately the meeting doesn't go well because Moreland's ship is attacked on sight. Damaged from the attack, Moreland manages to escape and lands his ship on the Earth-like planet to conduct repairs. Over the next few days, a battle of survival is waged both on the planet and in space until, damaged again, the Pilgrim runs and lands on a large asteroid to again make repairs. It's while on this asteroid that they make a shocking discovery. A discovery about their own past and origins, and the real reason why they've been attacked and hunted ever since they entered this far-flung quadrant of space.

Peters, Terry is the author of Pilgrim, published under ISBN 9781424105632 and 1424105633. One Pilgrim textbook is available for sale on ValoreBooks.com, or buy new starting at $27.44.
[read more]
Product Details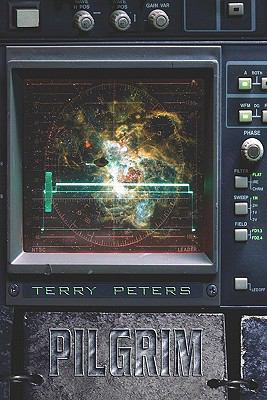 ISBN-13:
9781424105632
ISBN:
1424105633
Publisher:
PublishAmerica, Incorporated
ValoreBooks.com is the best place for cheap Pilgrim rentals, or used and new condition books available to purchase and have shipped quickly.