Physical Chemistry
Author:
ISBN-13:
9780805338423
ISBN:
080533842X
Pub Date:
2005
Publisher:
Benjamin-Cummings Publishing Company
Summary: Physical Chemistry is a groundbreaking new 4-color text that explains core topics in depth with a focus on basic principles, applications, and modern research. the authors hone in on key concepts and cover them thoroughly and in detail - as opposed to the general, encyclopedic approach competing textbooks take. Excessive math formalism is avoided to keep students focused on the most important concepts and to provide ...greater clarity. Applications woven throughout each chapter demonstrate to students how chemical theories are used to solve real-world chemical problems in biology, environmental science, and material science. Extensive coverage of modern research and new developments in the field get students excited about this dynamic branch of science. The text has been designed in such a way that it can be used for either "Quantum first" or "Thermo first" courses. the combined text is arranged for a traditional "Thermo first" course; the split texts are organized to facilitate "Quantum first" courses. The online Chemistry Place for Physical Chemistry features interactive problems and simulations that reinforce and build upon material included in the book.

Engel, Thomas is the author of Physical Chemistry, published 2005 under ISBN 9780805338423 and 080533842X. One hundred eighty Physical Chemistry textbooks are available for sale on ValoreBooks.com, thirty four used from the cheapest price of $1.00, or buy new starting at $40.73. [read more]
Used $1.00
New $40.73
Alternate $19.99
Product Details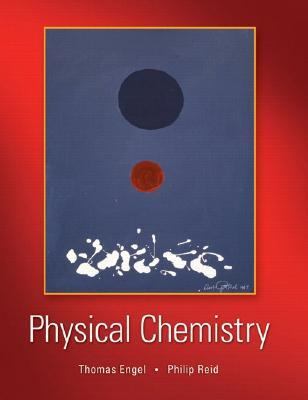 ISBN-13: 9780805338423
ISBN: 080533842X
Pub Date:
2005
Publisher:
Benjamin-Cummings Publishing Company
www.ValoreBooks.com is unbeatable for cheap Physical Chemistry rentals, or used and new condition books available to purchase and have shipped quickly.