Optics for Technology Students
Author:
ISBN-13:
9780130112941
ISBN:
0130112941
Pub Date:
2000
Publisher:
Prentice Hall PTR
Summary:
Requiring only algebra, geometry, trigonometry, and mechanical drawing, this applied text uses standard terminology to present the fundamental principles of optics at a level appropriate for college students studying engineering technologies or other similar disciplines. The implications of optics are also covered in order to describe how various instruments function. The primary objective of this text is to present
...
the fundamental concepts of optics to readers having little or no prior training in the subject. Wherever it seemed appropriate, the concepts have been more rigorously presented in order to make understanding more complete. The secondary aim of the text is to encourage the use of personal computers and inexpensive programmable calculators to relieve the student of much of the drudgery of repetitive calculations when seeking solutions for the complicated algebraic equations used in optics. This will enable the mindset of the students to go immediately from input parameters to the results, thereby enhancing the learning process.

Naess, Robert O. is the author of Optics for Technology Students, published 2000 under ISBN 9780130112941 and 0130112941. Seven Optics for Technology Students textbooks are available for sale on ValoreBooks.com, six used from the cheapest price of $0.40, or buy new starting at $28.01.
[read more]
Product Details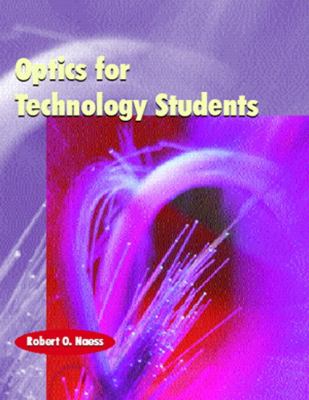 ISBN-13:
9780130112941
ISBN:
0130112941
Pub Date:
2000
Publisher:
Prentice Hall PTR
Valore Books is unbeatable for cheap Optics for Technology Students rentals, or new and used condition books ready for you to buy.