Molecular and Cellular Biology of the Yeast Saccharamyces Cell Cycle and Cell Biology
Author:
ISBN-13:
9780879693640
ISBN:
0879693649
Publisher:
Cold Spring Harbor Laboratory Press
Summary:
The burgeoning appreciation of yeasts as model systems for the study of fundamental cellular processes has highlighted the need for an update of the seminal 1981 monograph The Molecular Biology of the Yeast Saccharomyces. This need is now met by the publication of a three-volume series to serve as the authoritative sequel. The first volume focuses on the genome organization of the yeast Saccharomyces as well as prote
...
in translation and its regulation and energy metabolism. Subsequent volumes emphasize such topics as the cell cycle, secretion, and transcription. Together, these volumes provide a comprehensive survey of the molecular and cellular biology of Saccharomyces and Schizosaccharomyces, serving not only as a current summary of every significant area of investigation, but also as a thorough reference source. These volumes are required reading for every-one in the field and anyone curious about the state of the art of molecular and cellular biology.
[read more]
Product Details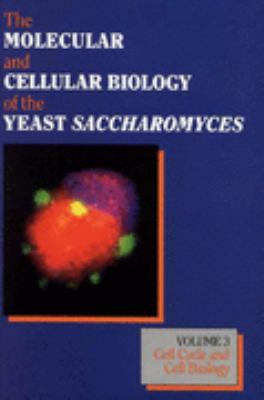 ISBN-13:
9780879693640
ISBN:
0879693649
Publisher:
Cold Spring Harbor Laboratory Press