Missionary Without a Mission
Author:
ISBN-13:
9781413784589
ISBN:
1413784585
Publisher:
PublishAmerica, Incorporated
Summary: A Missionary Without a Mission was written with the purpose of sharing the experiences of a Venezuelan medical doctor, in his search for different opportunities to provide his services for people in need. The book takes the reader through the doctor's life, before he got involved in the mysteries and surprises of becoming a missionary. Throughout his missionary struggles in the continents of South America, Asia and A...frica, he learned more about doctoring than he thought possible. The first missionary adventure, through the Amazon jungle, gives the reader an idea of how a city human being" survives his first encounter with the animal kingdom and its surroundings, as well as the frustrations and misadventures he encounters, while facing the reality of his mission." The rest of the book is based on his missionary experiences" in China, North of Pakistan and Africa.

Wulff, Enrique is the author of Missionary Without a Mission, published under ISBN 9781413784589 and 1413784585. Six hundred ninety four Missionary Without a Mission textbooks are available for sale on ValoreBooks.com, ninety nine used from the cheapest price of $20.80, or buy new starting at $18.44. [read more]
Product Details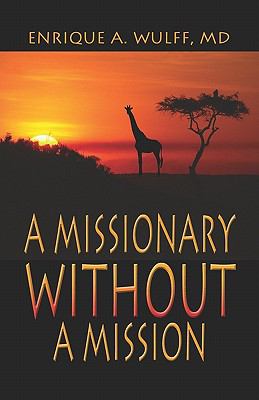 ISBN-13: 9781413784589
ISBN: 1413784585
Publisher:
PublishAmerica, Incorporated
Valore Books is hard to beat for cheap Missionary Without a Mission rentals, or used and new copies available to buy.