Introduction to Analysis
Author:
ISBN-13:
9780387943695
ISBN:
0387943692
Publisher:
Springer
Summary: This book is intended to serve as a textbook for an introductory course in mathematical analysis. In preliminary form it has been used in this way at the University of Michigan, Indiana University, and Texas A&M University. The book addresses the needs of a beginning graduate student, that is a student who has completed an undergraduate program with a mathematics major.

Brown, Alren is the author of Introduc...tion to Analysis, published under ISBN 9780387943695 and 0387943692. Five hundred fourteen Introduction to Analysis textbooks are available for sale on ValoreBooks.com, ninety used from the cheapest price of $15.64, or buy new starting at $72.22. [read more]
Used $15.64
New $72.22
Alternate $17.30
Product Details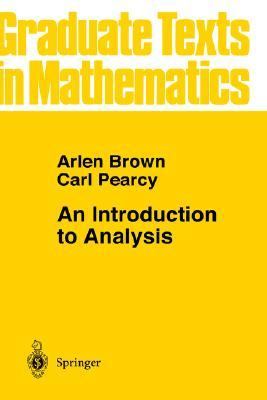 ISBN-13: 9780387943695
ISBN: 0387943692
Publisher:
Springer
Valore Books is hard to beat for cheap Introduction to Analysis rentals, or new and used copies ready to be shipped fast.