House of Leaves
Author:
2 Customer Product Reviews
ISBN-13:
9780375703768
ISBN:
0375703764
Pub Date:
2000
Publisher:
Random House Inc
Summary: "[A] vast exploration and meditation on the paradoxical spaces that open out from--or as--our awareness. To make sure the word 'meditation' doesn't daunt you into a coma of respectful abstention, let me say right off that his book is funny, moving, sexy, beautifully told, an elaborate arrangement with the shape and meaning of narrative. For all its modernist maneuvers, postmodernist airs and post-post-modernist criti...cal parodies, HOUSE OF LEAVES is, when you get down to it, an adventure story...."

Danielewski, Mark Z. is the author of House of Leaves, published 2000 under ISBN 9780375703768 and 0375703764. Six hundred twenty House of Leaves textbooks are available for sale on ValoreBooks.com, two hundred seven used from the cheapest price of $12.00, or buy new starting at $13.04. [read more]
Rent $31.04
Used $12.00
New $13.04
Customer Product Reviews
2 REVIEWS
5 star(1)
4 star(1)
3 star(0)
2 star(0)
1 star(0)
Average Customer Review
This book taught me to read and write in new ways. The author is innovative and challenging.

I love this book. It doesn't need anything else. Reading it is a challenge, and takes some patience. But, it is worth it.

read more

less satire and more exploration about meditation and the world

Romance is more about how we experience the flowing, giving

read more
Product Details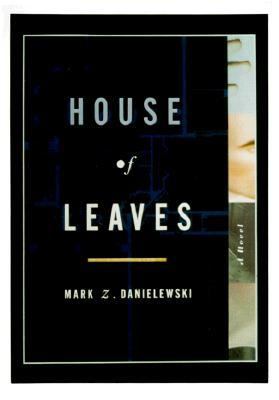 ISBN-13: 9780375703768
ISBN: 0375703764
Pub Date:
2000
Publisher:
Random House Inc
www.ValoreBooks.com is the best place for cheap House of Leaves rentals, or new and used condition books for purchase.