Herpetology
Author:
ISBN-13:
9780130307958
ISBN:
0130307955
Publisher:
Prentice Hall PTR
Summary: For upper-level undergraduate courses in herpetology, found in departments of Biology, Zoology, Natural Resources, Wildlife, and Conservation Biology. This fascinating study integrates information about the ecology, behavior, morphology, and physiology of amphibians and reptiles, presenting topics in a phylogenetic and organismal context. An insightful collaboration among authors whose work has been instrumental in t...he development of such diverse specialties as molecular evolution, environmental physiology, and behavioral ecology, it shows amphibians and reptiles as vital organisms that represent a distinct and successful approach to terrestrial vertebrate life.

Pough, F. Harvey is the author of Herpetology, published under ISBN 9780130307958 and 0130307955. Eighteen Herpetology textbooks are available for sale on ValoreBooks.com, four used from the cheapest price of $21.24, or buy new starting at $50.92. [read more]
Rent $18.55
Used $21.24
New $50.92
Product Details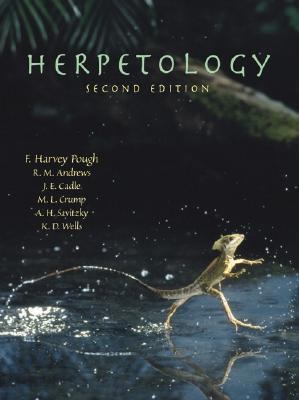 ISBN-13: 9780130307958
ISBN: 0130307955
Publisher:
Prentice Hall PTR
Valore Books has some of the lowest prices for cheap Herpetology rentals, or used and new condition books that can be mailed to you in no time.