Graphic Design
Author:
1 Customer Product Review
ISBN-13:
9781568987026
ISBN:
1568987021
Pub Date:
2008
Publisher:
Princeton Architectural Press
Summary: This guide aims to move students away from a cut-and-paste mentality and refocus design instruction on the fundamentals of form (starting from such basics as point and line) in a critical, rigorous way informed by contemporary media, theory and software systems.

Lupton, Ellen is the author of Graphic Design, published 2008 under ISBN 9781568987026 and 1568987021. Seven hundred fourteen Graphic Design textboo...ks are available for sale on ValoreBooks.com, one hundred eighty seven used from the cheapest price of $14.62, or buy new starting at $24.12. [read more]
Rent $9.99
Used $14.62
New $24.12
Customer Product Reviews
1 REVIEW
5 star(0)
4 star(0)
3 star(1)
2 star(0)
1 star(0)
Average Customer Review
It covers the same material in similar books but it does not add anything to the topics. It does have images that help to explain the basic elements and principles of design but the text itself is pretty basic.

Everything that I read from the book I already knew from previous art courses. This book would be better suited for a begining art student.

read more
Product Details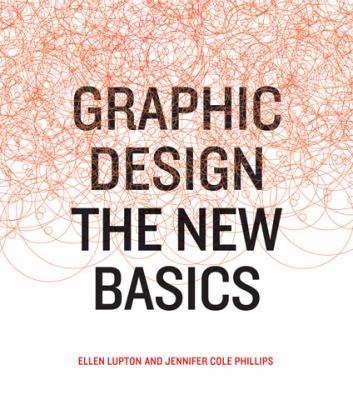 ISBN-13: 9781568987026
ISBN: 1568987021
Pub Date:
2008
Publisher:
Princeton Architectural Press
ValoreBooks.com is the top book store for cheap Graphic Design rentals, or used and new condition books available to purchase and have shipped quickly.