Freedom Road
Author:
ISBN-13:
9781563244407
ISBN:
1563244403
Publisher:
M E Sharpe Inc
Summary: "['Freedom Road'] is the kind of book that makes you angry and makes you think; and it is about a current, pressing problem, despite its historic theme. Readers who want escape or pleasurable excitement will shun it. But any human being worthy of the name will want to read this book, for all its grimness, because it is tremendously exciting, with that special excitement you get from fine fiction which shows simple ...people working out their destiny together. Anyone who has a grain of social conscience will want to read this book for its message of hope, its story of partial success, and its challenge to the future."

Fast, Howard is the author of Freedom Road, published under ISBN 9781563244407 and 1563244403. Three hundred thirty one Freedom Road textbooks are available for sale on ValoreBooks.com, one hundred fourteen used from the cheapest price of $5.08, or buy new starting at $22.26. [read more]
Rent $29.21
Used $5.08
New $22.26
Product Details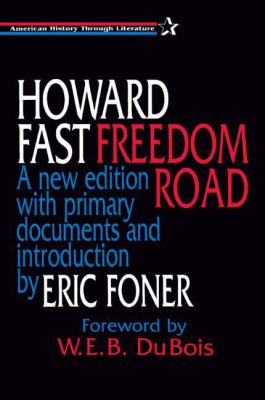 ISBN-13: 9781563244407
ISBN: 1563244403
Publisher:
M E Sharpe Inc
www.ValoreBooks.com is your source for cheap Freedom Road rentals, or new and used copies for sale.