Focus On Pronunciation 2
Author:
ISBN-13:
9780130978776
ISBN:
0130978779
Pub Date:
2004
Publisher:
Addison-Wesley
Summary: Focus on Pronunciation 2 gives intermediate students the tools, tips, and techniques to help them speak English clearly and accurately. The variety of activities and accessible style makes learning fun. A five-part structure allows focused practice in individual sound areas: Vowels; Consonants; Syllables and Stress in Words; Rhythms; and Intonation. Features Clear explanations and diagrams make the text easy to use. ...Engaging activities, including games and high-interest listening and speaking tasks, guide students from controlled practice to communicative interaction. Self-study material and audio CDs offer students a wealth of practice outside the classroom.

Lane, Linda is the author of Focus On Pronunciation 2, published 2004 under ISBN 9780130978776 and 0130978779. Thirty Focus On Pronunciation 2 textbooks are available for sale on ValoreBooks.com, ten used from the cheapest price of $3.01, or buy new starting at $30.19. [read more]
Rent $17.99
Used $3.01
New $30.19
Product Details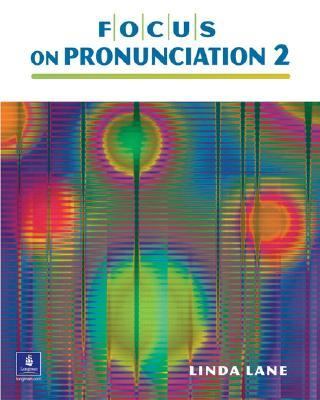 ISBN-13: 9780130978776
ISBN: 0130978779
Pub Date:
2004
Publisher:
Addison-Wesley
www.ValoreBooks.com is the top book store for cheap Focus On Pronunciation 2 rentals, or used and new condition books that can be mailed to you in no time.