Fairy Tales
Author:
ISBN-13:
9781885394408
ISBN:
1885394403
Publisher:
Amber Lotus Publishing
Summary: No other artist has captured the wonders of nature, Fairies and Angels more uniquely than Sulamith Wulfing. Her paintings make this magical world apparent to the naked eye. These are the first of a series of illustrated gift books that combine her paintings with beautiful works of poetry."Fairy Tales" includes a series of paintings that the artist created as illustrations for Fairy Stories. They are accompanied by ex...cerpts from some of those Fairy Stories and related poems.

Wulfing, Sulamith is the author of Fairy Tales, published under ISBN 9781885394408 and 1885394403. One Fairy Tales textbook is available for sale on ValoreBooks.com, and one used from the cheapest price of $44.98. [read more]
Product Details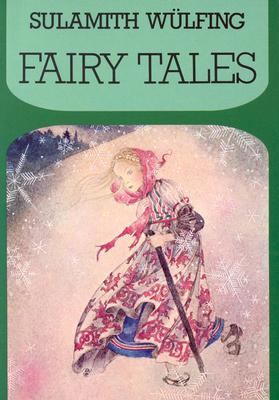 ISBN-13: 9781885394408
ISBN: 1885394403
Publisher:
Amber Lotus Publishing
ValoreBooks.com is the college student's top choice for cheap Fairy Tales rentals, or used and new copies available to buy.