Enid Blyton Bedtime Stories
Author:
ISBN-13:
9781904668978
ISBN:
1904668976
Publisher:
Mercury Books Limited
Summary: A series of collections presented in fun and friendly packages. Beautifully illustrated in full-color, these wonderful stories are sure to be favorites with children to enjoy time and time again. All titles in the Bright Light Series have a built-in light so you can read in the dark or secretly under the covers at bedtime! This title contains lots of fun and imaginative stories from the Enid Blyton library; just the ...right length for reading at bedtime with the added built-in light which makes it fun to read in the dark. With charming stories about animals, fairies, toys, pixies and children, the book is filled with magic and adventure to capture the imagination of all young children.

Blyton, Enid is the author of Enid Blyton Bedtime Stories, published under ISBN 9781904668978 and 1904668976. Thirteen Enid Blyton Bedtime Stories textbooks are available for sale on ValoreBooks.com, eight used from the cheapest price of $12.14, or buy new starting at $168.51. [read more]
Product Details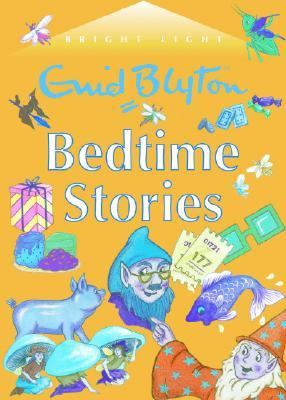 ISBN-13: 9781904668978
ISBN: 1904668976
Publisher:
Mercury Books Limited
www.ValoreBooks.com is a student's number one resource for cheap Enid Blyton Bedtime Stories rentals, or used and new condition books available to purchase and have shipped quickly.