Enchanted Costume Shop
Author:
ISBN-13:
9781413738629
ISBN:
1413738621
Pub Date:
2004
Publisher:
PublishAmerica, Incorporated
Summary: A little plain dress is donated to a costume shop by a girl who has been a customer of the shop for years. The dress, named Liz, tells the story of her adventure in the costume shop, where she encounters very magical times. She gets acquainted with all of the costumes, and to her amazement, realizes that they are able to communicate with her, with each other and with children under the age of four. Each costume has i...ts own personality. The costumes share the humorous, sad and exciting experiences they've had with employees, customers and other costumes. They are all involved in adventure and intrigue. Children and adults of all ages will enjoy this story because a lot of us have had experiences wearing a costume or two in our lives.

Stonebraker Wright, Susan is the author of Enchanted Costume Shop, published 2004 under ISBN 9781413738629 and 1413738621. One hundred Enchanted Costume Shop textbooks are available for sale on ValoreBooks.com, or buy new starting at $18.44. [read more]
Product Details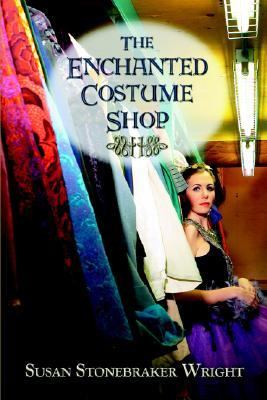 ISBN-13: 9781413738629
ISBN: 1413738621
Pub Date:
2004
Publisher:
PublishAmerica, Incorporated
Valore Books is the college student's top choice for cheap Enchanted Costume Shop rentals, or used and new copies that can get to you quickly.