Elementary Latin Dictionary
Author:
ISBN-13:
9780199102051
ISBN:
0199102058
Pub Date:
1969
Publisher:
Oxford Univ Pr
Summary: With a vocabulary extended to include all words used by Catullus, Tibullus, Propertius, and Tacitus, as well as those used by Terence, Caesar, Sallust, Cicero, Livy, Nepos, Virgil, Horace, Ovid, Juvenal, Phaedrus, and Curtius, this abridgement of Lewis's Latin Dictionary for Schools excludes proper names and detailed references to books and passages, and limits illustrative citations.

Lewis, Charlton T. is t...he author of Elementary Latin Dictionary, published 1969 under ISBN 9780199102051 and 0199102058. Five hundred ten Elementary Latin Dictionary textbooks are available for sale on ValoreBooks.com, one hundred eighteen used from the cheapest price of $24.21, or buy new starting at $65.96. [read more]
Rent $19.00
Used $24.21
New $65.96
Product Details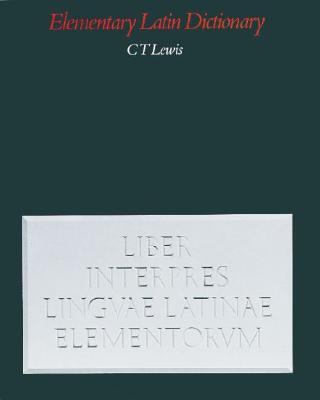 ISBN-13: 9780199102051
ISBN: 0199102058
Pub Date:
1969
Publisher:
Oxford Univ Pr
www.ValoreBooks.com is the #1 site for cheap Elementary Latin Dictionary rentals, or new and used copies for sale.