Dark Guardian
Author:
ISBN-13:
9780843949940
ISBN:
0843949945
Publisher:
Leisure Books
Summary: Christine Feehan I live in the beautiful mountains of Lake County California. I have always loved hiking, camping, rafting and being outdoors. I've also been involved in the martial arts for years-I hold a third degree black belt, instruct in a Korean karate system, and have taught self-defense. I am happily married to a romantic man who often inspires me with his thoughtfulness. We have a yours, mine, and ours famil...y, claiming eleven children as our own. I have always written books, forcing my ten sisters to read every word, and now my daughters read and help me edit my manuscripts. It is fun to take all the research I have done on wild animals, raptors, vampires, weather, and volcanoes and put it together with romance. Please visit my website at: www.christinefeehen.com.

Feehan, Christine is the author of Dark Guardian, published under ISBN 9780843949940 and 0843949945. Twenty eight Dark Guardian textbooks are available for sale on ValoreBooks.com, twenty seven used from the cheapest price of $0.01, or buy new starting at $13.54. [read more]
Product Details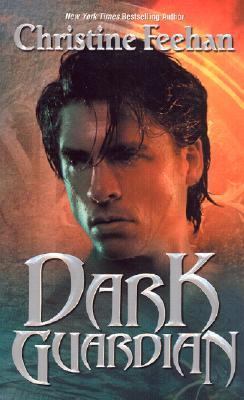 ISBN-13: 9780843949940
ISBN: 0843949945
Publisher:
Leisure Books
www.ValoreBooks.com is the #1 site for cheap Dark Guardian rentals, or used and new copies available to buy.