Cyber Quest
Author:
ISBN-13:
9780849975776
ISBN:
0849975778
Publisher:
Nelson Incorporated, Thomas
Summary: The year is 2096 A. Da? .following the Great Water Wars, the Earth is a hostile place and Christianity has been outlawed. Two classes of people have emerged; wealthy Technocrats and the poverty-stricken Plebots. In Old Newyork, hundreds of thousands live no better than animals. The World Government is about to reclaim these slums by emptying them with a heat bomb, but a secret resistance committee has a plan to stop ...the slaughter and bring hope. All they need is a hero. Enter Mok, a Plebot with knowledge of the "Galilee Man." This previously released series of six books follows the quests of Mok as he travels through virtual time-now combined in one volume.

Brouwer, Sigmund is the author of Cyber Quest, published under ISBN 9780849975776 and 0849975778. Twenty seven Cyber Quest textbooks are available for sale on ValoreBooks.com, twenty six used from the cheapest price of $0.01, or buy new starting at $16.69. [read more]
Product Details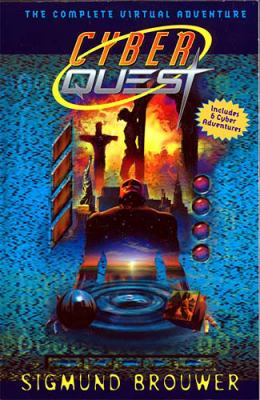 ISBN-13: 9780849975776
ISBN: 0849975778
Publisher:
Nelson Incorporated, Thomas
Valore Books has some of the lowest prices for cheap Cyber Quest rentals, or used and new condition books available to purchase and have shipped quickly.