College Physics Enhanced
Author:
ISBN-13:
9780495113690
ISBN:
0495113697
Edition:
7
Pub Date:
2006
Publisher:
Thomson Learning
Summary:
Chris Vuille is an associate professor of physics at Embry-Riddle Aeronautical University, Daytona Beach, Florida, the world's premier institution for aviation higher education. He received his Doctorate in physics at the University of Florida in 1989. While he has taught courses at all levels, including post-graduate, his primary interest and responsibility has been the delivery of introductory physics. He has recei
...
ved a number of awards for teaching excellence, including the Senior Class Appreciation Award (three times), which is conferred by the class of graduating seniors. He conducts research in general relativity, astrophysics, cosmology, and quantum theory, and was a participant in the JOVE program, a special three-year NASA grant program during which he studied properties of neutron stars. His work has appeared in a number of scientific journals, and in addition in ANALOG SCIENCE FICTION/SCIENCE FACT magazine, where he has been a featured science writer. He created and produced, with the support of ERAU and the College of Arts and Sciences, the Elston Memorial Lecture on Gravitation, an annual event featuring public lectures by world-class scientists such as Kip Thorne of Cal Tech. Dr. Vuille enjoys tennis, lap swimming, yoga and karate, plays guitar and classical piano, and is a former chess champion of St. Petersburg (his home town) and Atlanta.

Serway, Raymond A. is the author of College Physics Enhanced, published 2006 under ISBN 9780495113690 and 0495113697. One hundred eighty two College Physics Enhanced textbooks are available for sale on ValoreBooks.com, one hundred eleven used from the cheapest price of $3.12, or buy new starting at $81.42.
[read more]
Product Details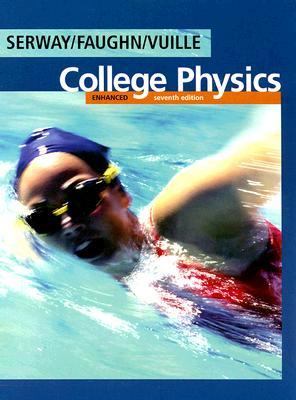 ISBN-13:
9780495113690
ISBN:
0495113697
Edition:
7th
Pub Date:
2006
Publisher:
Thomson Learning
www.ValoreBooks.com is the #1 site for cheap College Physics Enhanced rentals, or used and new copies that can get to you quickly.