Cajun Night Before Christmas
Author:
ISBN-13:
9780882899404
ISBN:
0882899406
Publisher:
Pelican Pub Co Inc
Summary:
Take the classic story of jolly old St. Nicholas, place it in a Louisiana bayou setting, dress Santa Claus in muskrat "from his head to his toes," pile his skiff high with toys, and hitch it to eight friendly alligators. The result is this delightful new version of an old and familiar tale. It is Christmas on the bayou. Conceived by J. B. Kling, Jr., Cajun Night Before Christmas originally appeared as a Christmas mes
...
sage from Bergeron Plymouth Company of New Orleans. Under the pseudonymous byline "Trosclair," the story won a Clio Award in 1967 from the Academy of Television and Radio Advertising. The Clio statue symbolizes outstanding achievement and excellence in broadcast advertising and is a prized possession of Allen Davis, whose agency generously granted permission to adapt the story to book form. The late Howard Jacobs, a lecturer, longtime columnist for the New Orleans Times-Picayune, and expert on the Cajun dialect, also wrote Charlie the Mole and Other Droll Souls and coauthored Justin Wilson's Cajun Humor and More Cajun Humor. Widely acclaimed as the South's leading illustrator of juvenile books, James Rice is the illustrator and/or author of over sixty titles, including eighteen titles in The Night Before Christmas Series. There are almost two million copies of his books in print. He has taught art at the grammar-school, high-school, and university levels and enjoys talking to schoolchildren across the country about writing and art. He lives in Hico, Texas, with his family.

Jacobs, Howard is the author of Cajun Night Before Christmas, published under ISBN 9780882899404 and 0882899406. Three hundred seven Cajun Night Before Christmas textbooks are available for sale on ValoreBooks.com, fifty four used from the cheapest price of $0.01, or buy new starting at $4.51.
[read more]
Product Details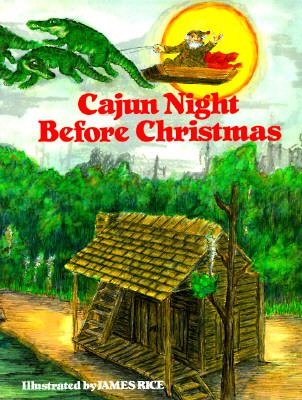 ISBN-13:
9780882899404
ISBN:
0882899406
Publisher:
Pelican Pub Co Inc
ValoreBooks.com is hard to beat for cheap Cajun Night Before Christmas rentals, or used and new copies that can get to you quickly.