Breaker's Reef
Author:
ISBN-13:
9780310235958
ISBN:
0310235952
Pub Date:
2005
Publisher:
Zondervan
Summary:
When a famous mystery writer moves to Cape Refuge, ex-con Sheila Caruso-mother to Sadie and Caleb-is thrilled to get a job working for him. But when a teenage girl is found murdered, Sheila discovers that a scene in one of the eccentric writer's novels matches the crime scene. Exactly. Then a second dead girl is discovered by Police Chief Cade and Blair Owens. And when this murder mirrors a scene in another of the wr
...
iter's books. Cade is drawn into a web of trickery and deceit. Shockingly, evidence turns up in Cade's truck-evidence that points to Cade himself as the number one suspect! Cade tries to clear his name, but when eighteen-year-old Sadie Caruso disappears, tensions mount to a fever pitch. Can Cade find the real killer before Sadie winds up dead? Is the author a demented killer or a hapless victim? And what does Sadie's own mother have to do with the crimes? Secrets are uncovered while lessons are learned about the sins of the fathers being visited upon their children. Will the consequences of Sheila's poor choices in life be fatal, or is there redemption and mercy for her and her children?

Blackstock, Terri is the author of Breaker's Reef, published 2005 under ISBN 9780310235958 and 0310235952. Two hundred forty four Breaker's Reef textbooks are available for sale on ValoreBooks.com, sixty eight used from the cheapest price of $0.01, or buy new starting at $2.49.
[read more]
Product Details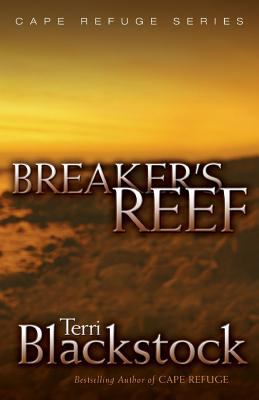 ISBN-13:
9780310235958
ISBN:
0310235952
Pub Date:
2005
Publisher:
Zondervan
ValoreBooks.com is hard to beat for cheap Breaker's Reef rentals, or used and new copies that can get to you quickly.