Beyond the Gap
Author:
ISBN-13:
9780765356383
ISBN:
0765356384
Pub Date:
2008
Publisher:
Doherty Associates, LLC, Tom
Summary: Count Hamnet Thyssen is a minor noble of the drowsy old Raumsdalian Empire. Its capital city, Nidaros, began as a mammoth hunters' camp at the edge of the great Glacier. But that was centuries ago, and as everyone knows, it's the nature of the great Glacier to withdraw a few feet every year. Now Nidaros is an old and many-spired city; and though they still feel the breath of the great Glacier in every winter's winds,... the ice cap itself has retreated beyond the horizon. Trasamund, a clan chief of the mammoth-herding Bizogots, the next tribe north, has come to town with strange news. A narrow gap has opened in what they'd always thought was an endless and impregnable wall of ice. The great Glacier does not go on forever--and on its other side are new lands, new animals, and possibly new people. Ancient legend says that on the other side is the Golden Shrine, put there by the gods to guard the people of their world. Now, perhaps, the road to the legendary Golden Shrine is open. Who could resist the urge to go see? For Count Hamnet and his several companions, the glacier has always been the boundary of the world. Now they'll be traveling beyond it into a world that's bigger than anyone knew. Adventures will surely be had...

Turtledove, Harry is the author of Beyond the Gap, published 2008 under ISBN 9780765356383 and 0765356384. Twenty one Beyond the Gap textbooks are available for sale on ValoreBooks.com, nineteen used from the cheapest price of $0.01, or buy new starting at $12.05. [read more]
Product Details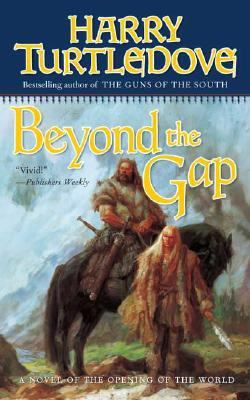 ISBN-13: 9780765356383
ISBN: 0765356384
Pub Date:
2008
Publisher:
Doherty Associates, LLC, Tom
Valore Books is your source for cheap Beyond the Gap rentals, or new and used copies ready to be shipped fast.