Aztec Image in Western Thought
Author:
ISBN-13:
9780813515724
ISBN:
0813515726
Publisher:
Rutgers University Press
Summary:
The great inquiry into the nature of Aztec civilization began at the very moment of its destruction in the name of the Spanish Crown and Church. The overwhelming discovery of a vast, luxurious overseas empire offering fresh evidence of the enormous diversity of customs and opinions among the nations of the earth expanded the imaginative as well as the geographic horizons of Renaissance Europe. In The Aztec Image, Ben
...
jamin Keen explores the shifting attitudes and focus of the scores of historians, philosophers, scientists, and men of letters and the arts who dealt with the Aztec theme in the four and a half centuries after the conquest of Mexico. From that time to the present, the world of the ancient Aztecs has been a subject of compelling interest and controversy in the West.Keen explains how each new view continuously corrected and developed, the Western conception of Aztec civilization. He relates prevailing ideas about the Aztecs to the broad socioeconomic, political, and ideological patterns of the age, as well as to the contemporary state of knowledge about ancient Mexico. A comprehensive work of historiography, Keen's book is the first to encompass the sweep of Western thought on the Aztecs from Cortes to the present.

Keen, Benjamin is the author of Aztec Image in Western Thought, published under ISBN 9780813515724 and 0813515726. One hundred eighty four Aztec Image in Western Thought textbooks are available for sale on ValoreBooks.com, fifty five used from the cheapest price of $1.88, or buy new starting at $30.16.
[read more]
Product Details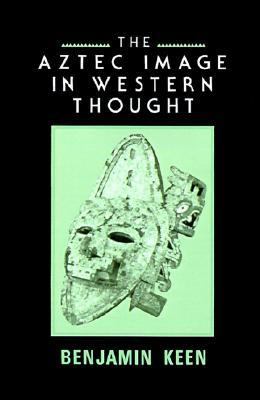 ISBN-13:
9780813515724
ISBN:
0813515726
Publisher:
Rutgers University Press
Valore Books is the #1 site for cheap Aztec Image in Western Thought rentals, or new and used copies ready to be shipped fast.