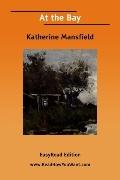 At the Bay Easyread Edition
Author:
ISBN-13:
9781425002732
ISBN:
1425002730
Pub Date:
2006
Publisher:
ReadHowYouWant.com, Limited
Summary:
The narration delves on the living and values of a large family in New Zealand. With trivial details of characters such as personality, gestures and attitudes, Mansfield has managed to delve into the psychology of characters and produce individuals that instantly capture attention. A must-read.
Product Details
ISBN-13:
9781425002732
ISBN:
1425002730
Pub Date:
2006
Publisher:
ReadHowYouWant.com, Limited