Personality Textbooks
Browse New & Used Personality Textbooks
Personality psychology is the attempt to understand and describe the development of personality. An individual's personality plays a large role in determining what makes them the person they are, so it can be very beneficial to understand what shapes a person's personality. As you are probably already aware this is a complex subject with many different theories and ideas behind it. Luckily for you we have an extensive range of affordable personality psychology textbooks to help you with your studies. We're not going to attempt to understand your personality psychology, but we do suggest that you save yourself a lot of time and money by purchasing your textbooks here online at Valore Books. Our textbooks are the same as the ones you will find in your campus bookshop, but we have the cheapest prices around. We also deliver them straight to your door so you don't have to waste any of your valuable time waiting in long lines at the checkout.
Results 501 - 512 of 512 for Personality Textbooks
501. 502. 503. 504. 505. 506. Asserting Yourself
by Linehan, Marsha, Egan, Kell...
ISBN: 9780816011063
List Price: $13.95
507.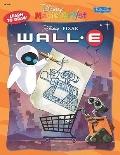 508.
509.
510. 511. 512.