Dec 11 2008 at 7:15 pm by
Victor
As finals start to wrap up, many college students are feeling the economy slow down while the holiday season approaches. ValoreBooks.com has compiled a list of 5 easy money saving (and making!) tips that any student can benefit from during this money-crunch time of year.
1.VALOREBOOKS.COM
With Spring Semester approaching, it's time to start scouting out text books. Valore Books offers new and used text books at a fraction of the cost compared to on-campus bookstores and online retailers. With a selection of over 100 million books, shoppers can save up to 90% on each purchase. Because ValoreBooks.com is an online marketplace, you can also sell your own used books to make some extra money during the holiday season!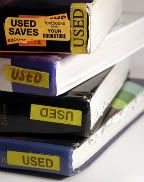 2. COUPONS
Your mother spends hours digging through and cutting them out of the paper for a reason; they save money.  Many retailers print them in their weekend newspaper advertisements.  To take full advantage of grocery coupons, find a local store that offers a club membership as well as the option to double your savings for every voucher you bring in. You'll also be saving cash by purchasing groceries instead of heading out for fast food or a meal at a sit down restaurant.Online retailers and department stores are offering coupons for holiday shoppers, as well. You can find savings for major retail locations, web shops and your favorite mall stores at websites like RetailMeNot.com and CoolSavings.com.3. COUNT COINS
This task may sound daunting at first. However, if you're going to be zoned out in front of the television or computer for a few hours over winter break, you may as well put together some extra cash while you're at it. It might be easier to just take your bag of loose change to the closest coin counting machine, but that's a fast way to lose 10% of the money you spent precious time digging out of the couch. Pick up a variety pack of paper coin wrappers, sit yourself down for the TV show marathon of your choice and get to counting! Once you've successfully sought out and wrapped your extra change, simply head down to your bank and make a deposit!
4. WATCH TV FOR FREE
Cutting back your extended cable package is a great way to save some cash.  Many major networks will post latest episodes of their popular shows for viewers to watch online for free. Also, there is a variety of websites offering a seemingly never-ending selection of the most recent shows. Sites such as Hulu.com, Joost.com; and Fancast.com provide streaming videos with limited commercial interruption.  These sites are even beginning to incorporate movie libraries to include new and classic films. So, if the thought of missing It's Always Sunny In Philadelphia or Gossip Girl nearly breaks your heart, keep in mind you can stay up to date (for free) just by watching online.5. SHOP ONLINE
Avoid the madness known as holiday shopping at the mall and purchase gifts for loved ones online.  You'll save time and money, all without having to get dressed.Most online vendors and marketplaces will offer products at a much lower price than traditional brick and mortar store fronts.  Sites like Overstock.com and SmartBargains.com have name brand products for up to 75% less than MSRP. ValoreBooks.com is a great source for buying discounted textbooks, as well.Online shopping is generally void of sales tax and many websites will provide free shipping during the holidays. Added bonus? Many webstores provide gift wrapping at no charge or for a nominal fee. By choosing to have your gift wrapped and shipped directly to the recipient, you'll save money on wrapping supplies and shipping to multiple locations!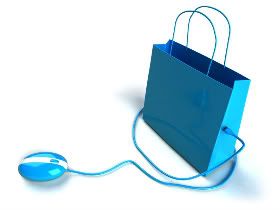 College is stressful enough without having to worry about finances. Following the 5 simple steps above won't make you rich, but they will definitely put some extra cash in your wallet for the Holiday Season!Have any of your own money saving tips for college that you'd like to share? Post them!
Tags: buy college textbooks, money saving tips, Save Money, Sell Textbooks, used text books