Ask this renter a question about this item
After submitting your question, the renter's response will be emailed to you.
Product Details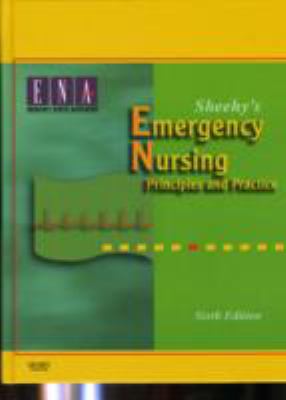 ISBN-13: 9780323055857
ISBN: 0323055850
Edition: 6th
Pub Date:
2009
Publisher:
Elsevier Health Sciences
Valore Books is the smartest bookstore for cheap Sheehy's Emergency Nursing: Principles and Practice rentals, or used and new copies available to buy.
Customer Service
Site Info
Valore Accounts
Books
Textbooks
© 2005-2014 SimpleTuition, Inc. SimpleTuition is a registered trademark of SimpleTuition Inc., All Rights Reserved.
Designated trademarks and brands are the property of their respective owners.