Geophysical Fluid Dynamics
Author:
ISBN-13:
9780387963877
ISBN:
0387963871
Pub Date:
1990
Publisher:
Springer
Summary: This second edition of the widely acclaimed Geophysical Fluid Dynamics by Joseph Pedlosky offers the reader a high-level, unified treatment of the theory of the dynamics of large-scale motions of the oceans and atmosphere. Revised and updated, it includes expanded discussions of * the fundamentals of geostrophic turbulence * the theory of wave-mean flow interaction * thermocline theory * finite amplitude barocline in...stability.From the reviews: The author has done a masterful job in presenting the theory with the necessary mathematical foundation, while keeping the physical aspects in clear view...it is an outstanding introduction to a complex and important subject. GEOPHYSICS [read more]
Ask this seller a question about this item
After submitting your question, the seller's response will be emailed to you.
Product Details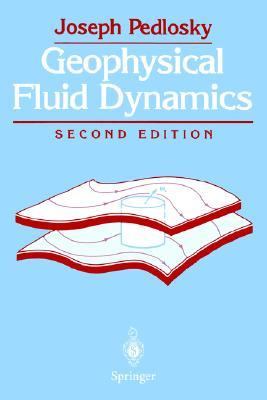 ISBN-13: 9780387963877
ISBN: 0387963871
Pub Date:
1990
Publisher:
Springer
www.ValoreBooks.com is the top book store for cheap Geophysical Fluid Dynamics rentals, or used and new condition books available to purchase and have shipped quickly.
Customer Service
Site Info
Valore Accounts
Books
Textbooks
© 2005-2014 SimpleTuition, Inc. SimpleTuition is a registered trademark of SimpleTuition Inc., All Rights Reserved.
Designated trademarks and brands are the property of their respective owners.