Light and Electron Microscopy
Author:
ISBN-13:
9780521339483
ISBN:
0521339480
Pub Date:
0017
Publisher:
Cambridge University Press
Summary: Optical and electron microscopes are often used effectively despite little knowledge of the relevant theory, or even of how a particular type of microscope functions. Eventually however, proper use, interpretation of images and choices of specific applications demand an understanding of fundamental principles. This book describes the principles of operation of each type of microscope currently available and of use to... biomedical and materials scientists, explains the mechanisms of image formation (contrast and its enhancement), accounts for ultimate limits on the size of observable details (resolving power and resolution) and finally provides an account of Fourier optical theory. Principles behind the photographic methods used in microscopy are described and there is some discussion of image processing methods. [read more]
Ask this seller a question about this item
After submitting your question, the seller's response will be emailed to you.
Product Details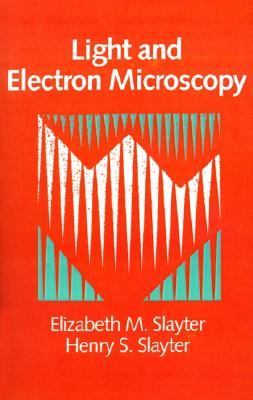 ISBN-13: 9780521339483
ISBN: 0521339480
Pub Date:
0017
Publisher:
Cambridge University Press
www.ValoreBooks.com is the college student's top choice for cheap Light and Electron Microscopy rentals, or new and used copies for sale.
Customer Service
Site Info
Valore Accounts
Books
Textbooks
© 2005-2014 SimpleTuition, Inc. SimpleTuition is a registered trademark of SimpleTuition Inc., All Rights Reserved.
Designated trademarks and brands are the property of their respective owners.