Rise of the Gothic Novel
Author:
ISBN-13:
9780415081825
ISBN:
0415081823
Publisher:
Routledge
Summary: One of the central images conjured up by the gothic novel is that of a shadowy spectre slowly rising from a mysterious abyss. In The Rise of the Gothic Novel , Maggie Kilgour argues that the ghost of the gothic is now resurrected in the critical methodologies which investigate it for the revelation of buried cultural secrets. In this cogent analysis of the rise and fall of the gothic as a popular form, Kilgour juxtap...oses the writings of William Godwin with Mary Wollstonecraft, and Ann Radcliffe with Matthew Lewis. She concludes with a close reading of the quintessential gothic novel, Mary Shelley's Frankenstein . An impressive and highly original study, The Rise of the Gothic Novel is an invaluable contribution to the continuing literary debates which surround this influential genre. [read more]
Ask this seller a question about this item
After submitting your question, the seller's response will be emailed to you.
Product Details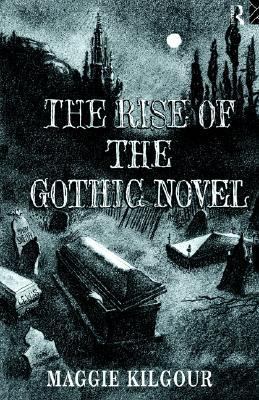 ISBN-13: 9780415081825
ISBN: 0415081823
Publisher:
Routledge
Valore Books is the smartest bookstore for cheap Rise of the Gothic Novel rentals, or new and used copies ready to be shipped fast.
Customer Service
Site Info
Valore Accounts
Books
Textbooks
© 2005-2014 SimpleTuition, Inc. SimpleTuition is a registered trademark of SimpleTuition Inc., All Rights Reserved.
Designated trademarks and brands are the property of their respective owners.