Justice: A Reader
Author:
ISBN-13:
9780195335125
ISBN:
0195335120
Pub Date:
2007
Publisher:
Oxford University Press
Summary: Justice brings together in one indispensable volume essential readings on justice and moral reasoning. With readings from major thinkers from the classical era up to the present, the collection provides a thematic overview of the concept of justice. Moreover, Sandel's organization of the readings and his own commentaries allow readers to engage with a variety of pressing contemporary issues. Looking at a host of ethi...cal dilemmas, including affirmative action, conscription, income distribution, and gay rights, from a variety of angles--morally, legally, politically--the collection engages with the core concerns of political philosophy: individual rights and the claims of community, equality and inequality, morality and law, and ultimately, justice. With concise section introductions that put the readings in context, this anthology is an invaluable tool for students, teachers, and anyone who wishes to engage in the great moral debates that have animated politics from classical times to our own. [read more]
Ask this seller a question about this item
After submitting your question, the seller's response will be emailed to you.
Product Details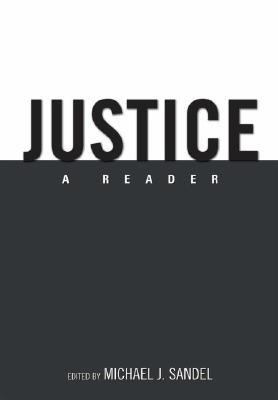 ISBN-13: 9780195335125
ISBN: 0195335120
Pub Date:
2007
Publisher:
Oxford University Press
www.ValoreBooks.com is the top book store for cheap Justice: A Reader rentals, or used and new condition books available to purchase and have shipped quickly.
Customer Service
Site Info
Valore Accounts
Books
Textbooks
© 2005-2014 SimpleTuition, Inc. SimpleTuition is a registered trademark of SimpleTuition Inc., All Rights Reserved.
Designated trademarks and brands are the property of their respective owners.