Linear Algebra and Matrix Theory
Author:
ISBN-13:
9780534405816
ISBN:
0534405819
Edition:
2
Pub Date:
2004
Publisher:
Thomson Learning
Summary: Intended for a serious first course or a second course in linear algebra, this book carries students beyond eigenvalues and eigenvectors to the classification of bilinear forms, normal matrices, spectral decompositions, the Jordan form, and sequences and series of matrices. The authors present the material from a structural point of view: fundamental algebraic properties of the entities involved are emphasized. The a...pproach is particularly important because the mathematical systems encountered in linear algebra furnish a wealth of examples for the structures studied in more advanced courses. By taking a straight and smooth path to the heart of linear algebra, students will be able to make the transition from the intuitive developments of courses at a lower level to the more abstract treatments encountered later. [read more]
Ask this seller a question about this item
After submitting your question, the seller's response will be emailed to you.
Product Details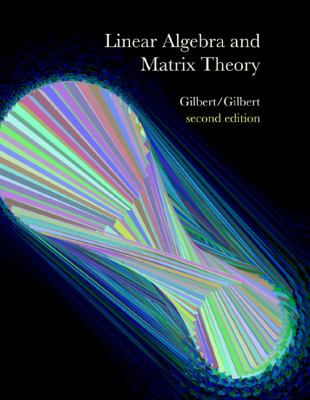 ISBN-13: 9780534405816
ISBN: 0534405819
Edition: 2nd
Pub Date:
2004
Publisher:
Thomson Learning
ValoreBooks.com is the best place for cheap Linear Algebra and Matrix Theory rentals, or new and used condition books for purchase.
Customer Service
Site Info
Valore Accounts
Books
Textbooks
© 2005-2014 SimpleTuition, Inc. SimpleTuition is a registered trademark of SimpleTuition Inc., All Rights Reserved.
Designated trademarks and brands are the property of their respective owners.